Here is our Hello World example to demonstrate Sikuli Slides' basic usage. This example has two slides, made using the Google Presentation. When executed, a robot will
Open the browser and go to the United Nations' website http://www.un.org/en.

Find and click the logo of the United Nations.
Follow the simple steps below to execute these two slides on your own computer:
Download the slides (.pptx) from this link: helloworld.pptx
Start Sikuli Slides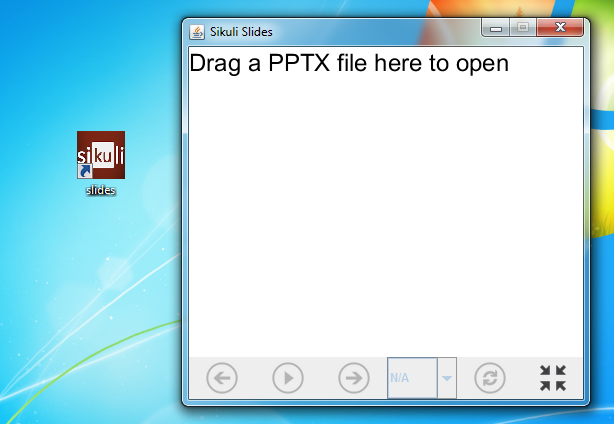 Drag and drop the slides file (.pptx) into Sikuli Slides to open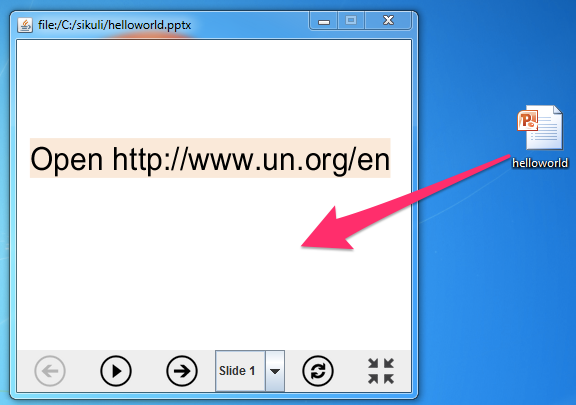 Click the Play button to execute.